Manufacturing 4.0: Iowa's Blueprint for a Technology Revolution
June 3, 2021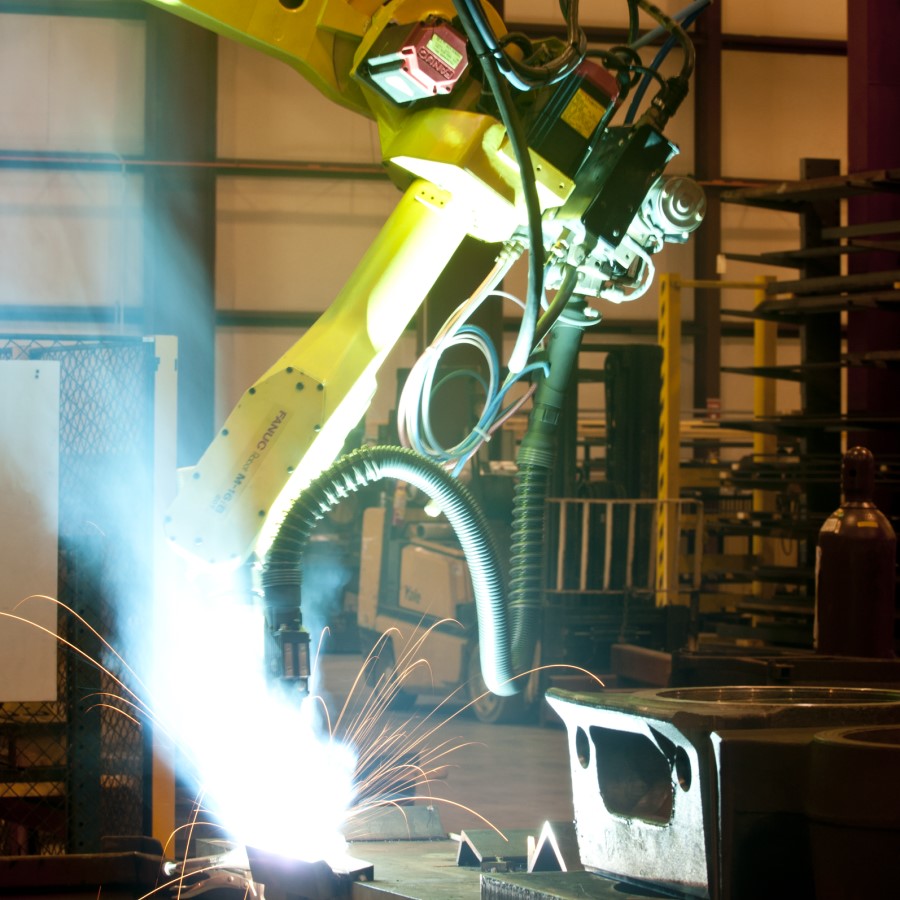 Iowa's extensive history of supplying global markets with a wide range of goods – from food products and pharmaceuticals to aerospace electronics and construction machinery – has positioned the state as a national leader in advanced manufacturing. As the state's largest industry, advanced manufacturing generates more than $12 billion worth of exported goods and accounts for nearly 18 percent of the state's GDP.
Despite the industry's long-term growth and well-earned reputation, research into industry trends by Iowa's public and private sector leaders revealed the need for a shift to remain competitive in the global marketplace. Their primary takeaway: Iowa's advanced manufacturing businesses must continue to adapt to the landscape formed by the fourth industrial revolution (Industry 4.0) and its emphasis on smart technology, data-driven operations and process automation.
To remain on the cutting edge of the industry's evolving technological demands, Iowa formed an industry-led Manufacturing 4.0 initiative in partnership with TEConomy Partners. The resulting strategic plan outlines strategies to help Iowa adapt to Industry 4.0's challenges of adopting technology, increasing productivity and competing for talent amid ongoing globalization in advanced manufacturing.
"The state's Manufacturing 4.0 plan recognizes that Iowa's manufacturing sector supplies global markets with everything from food products to aerospace electronics. To maintain our leadership role, Iowa businesses are already thinking outside the box to adapt to the ever-changing demands of the 21st century economy," said Iowa Governor Kim Reynolds. "This roadmap will outline new strategies to support their efforts and ensure Iowa's future prosperity is widespread, reaching all people in all parts of Iowa."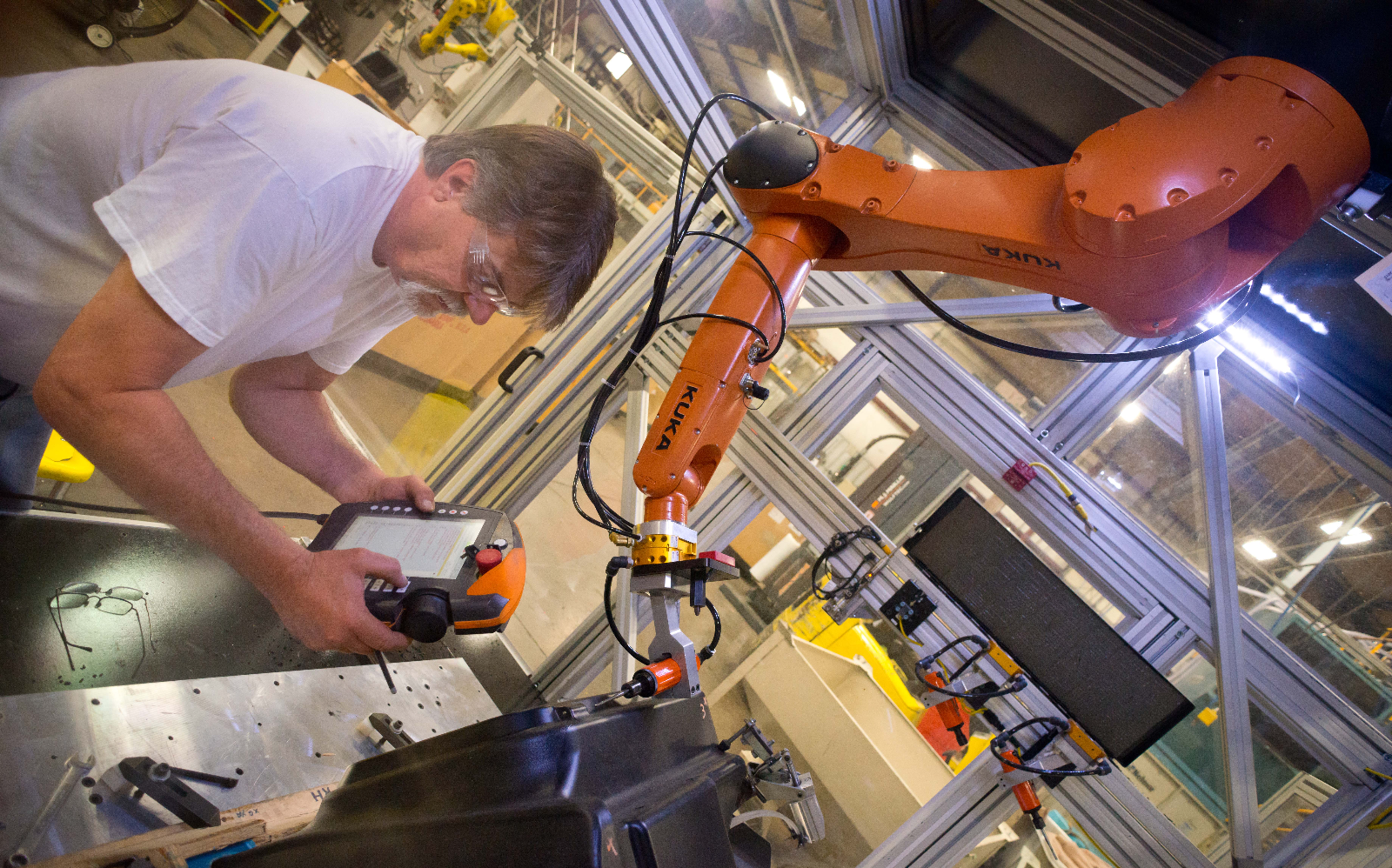 Iowa's Manufacturing 4.0 plan includes five priorities for manufacturing stakeholders to ensure adoption across the state:
Manufacturing 4.0 Tech Adoption and Utilization: Most Iowa manufacturers demonstrate a strong awareness of Industry 4.0 and the specific technologies that may increase productivity and address workforce shortages. At the core of this first Manufacturing 4.0 strategy is addressing how to "de-risk" significant technology investments and where the public sector and public-private partnerships have roles to play in the acquisition and integration of these technologies.
Enabling Infrastructure for Digital Technologies: Just as reliable and well-maintained roads, railways, airports and bridges are foundational to advanced economies, a modern digital infrastructure is fundamental to advancing a competitive Industry 4.0 economy. As Iowa's manufacturers adopt Industry 4.0 technologies, increased bandwidth, latency requirements, and ability to manage Big Data and associated advanced analytics will be essential.
Improved Supply Chain Linkages: Industry 4.0 technology adoption is often advanced through the requirements and directives of larger manufacturers or original equipment manufacturers (OEMs) pushed down to small and mid-size enterprises (SMEs) through supply chain relationships. Ensuring Iowa's SMEs understand and integrate key technology requirements is important for maintaining a vibrant manufacturing sector into the future.
Accelerating Manufacturing Startups and Scale-Ups: Iowa's robust manufacturing industry cluster is characterized not only by innovation and growth among existing manufacturers, but also the ability to generate new startups and to enable them to scale. Iowa has been intentional about investments in the startup ecosystem, with resources and a suite of innovation and support programming for emerging companies.
Ensuring an Effectively Trained Manufacturing 4.0 Workforce: Manufacturing 4.0 technologies are profoundly changing the nature of job functions in the modern "smart" factory. How quickly and efficiently training and upskilling can occur is a significant factor in how Iowa competes into the future. Through its Future Ready Iowa initiative, Iowa has a suite of best-in-class workforce training programs. This strategy is not designed to replace these existing programs, but rather seeks to target resources to the unique workforce re-training and upskilling needs of a robust Manufacturing 4.0 environment.
As Industry 4.0 continues to drive advancements, Iowa-based companies such as Pella Corporation are using Manufacturing 4.0 strategies to keep pace. Workforce challenges have led Pella to explore how to innovate its business model, leverage technology for increased cost efficiency and provide more opportunities for employee development.
Pella's technological growth includes the implementation of a new lumber processing system, which allowed the company to redeploy and reallocate resources for a more holistic and efficient process. The new system features lumber vision scanning that identifies the best use for each board and cuts accordingly. This process has resulted in increased lumber utilization, more productivity and less material waste. The system also enhanced workforce development by allowing the opportunity to reassign, promote and offer employees new positions within the company in addition to trainings for learning, growth and advancement in their field.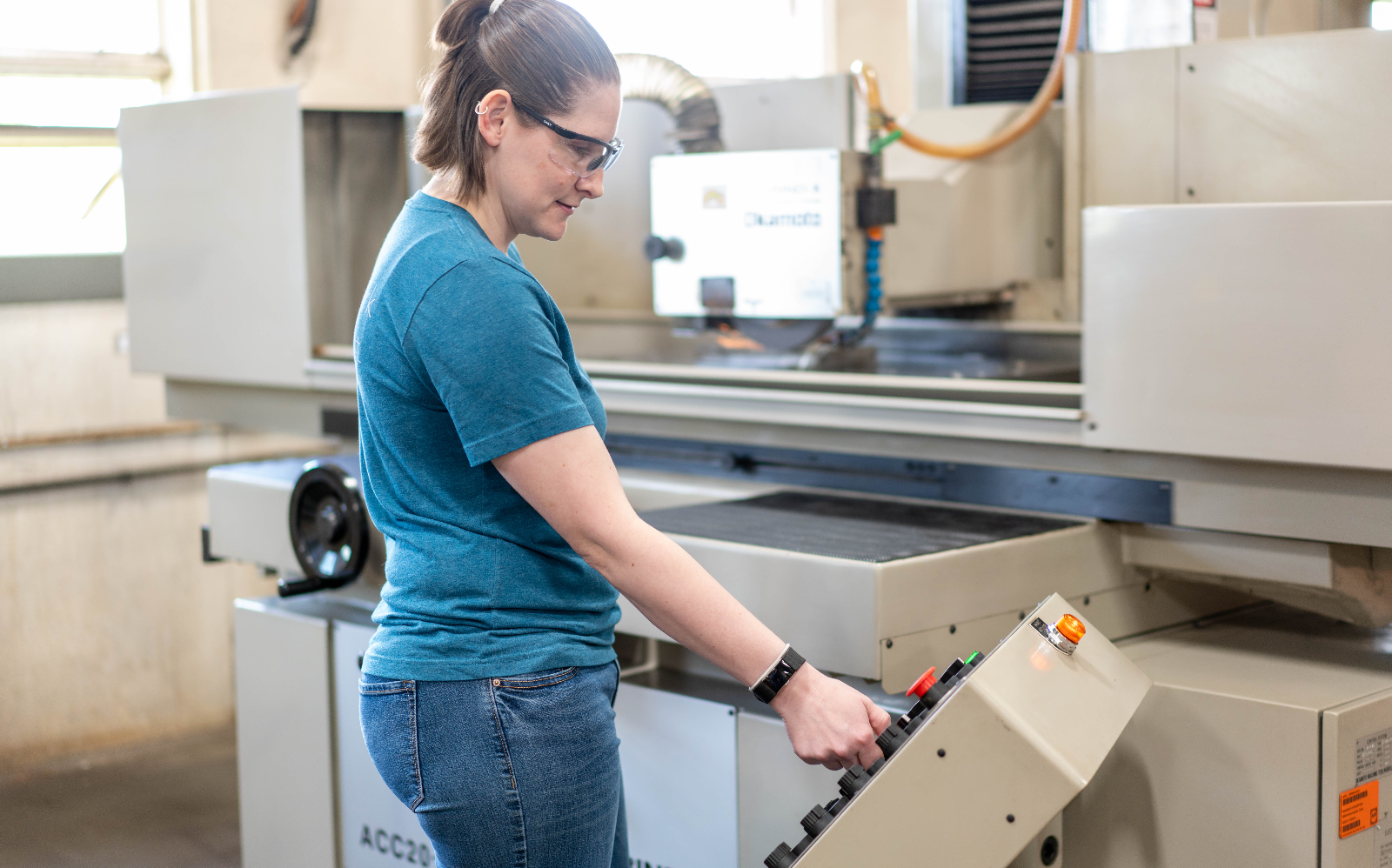 Pella has been at the forefront of accepting the challenge and implementing recommendations with leadership from the director of operations, Kevin Gaul. Gaul has used his experience in leveraging technology at Pella to help lead the conversation on Iowa's Manufacturing 4.0 initiative as co-chair of the Iowa Innovation Council's Advanced Manufacturing Work Group. This committee provides support for manufacturers in Iowa to help them find success, especially while they are navigating through the technology revolution.
Gaul noted the Manufacturing 4.0 plan is geared more toward smaller enterprises across Iowa. The plan provides guidance on how small and medium-sized manufacturers can utilize resources and strategize a plan to better position themselves for the future of innovation and technology.
"Iowa has honored its legacy in manufacturing by recognizing the need for state and industry leaders to work together to ensure our state remains competitive in this critical industry," said Gaul. "Public-private partnerships, like the Manufacturing 4.0 initiative, fuel innovation and ensure success for generations to come."

Published in Expansion Solutions Magazine on June 3, 2021.